RE-ENVISION.
REDESIGN.
RELAUNCH.
Website Design
Photography/Videography
Reputation Management
Griffin Eye Center is a leading vision correction and treatment center located in Myrtle Beach, South Carolina. They specialize in Lasik surgery, cataracts, and corneal conditions. Their cutting-edge practice needed a website to reflect the level of expertise and modernity of the clinic.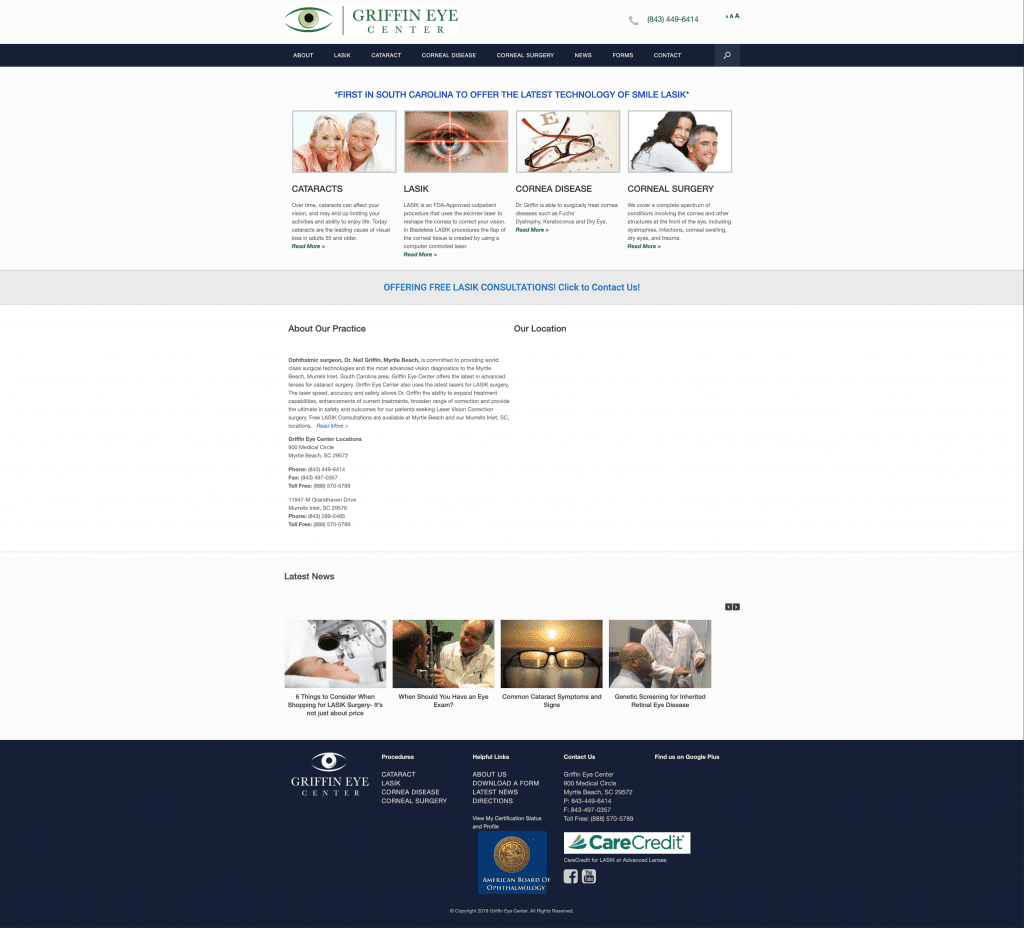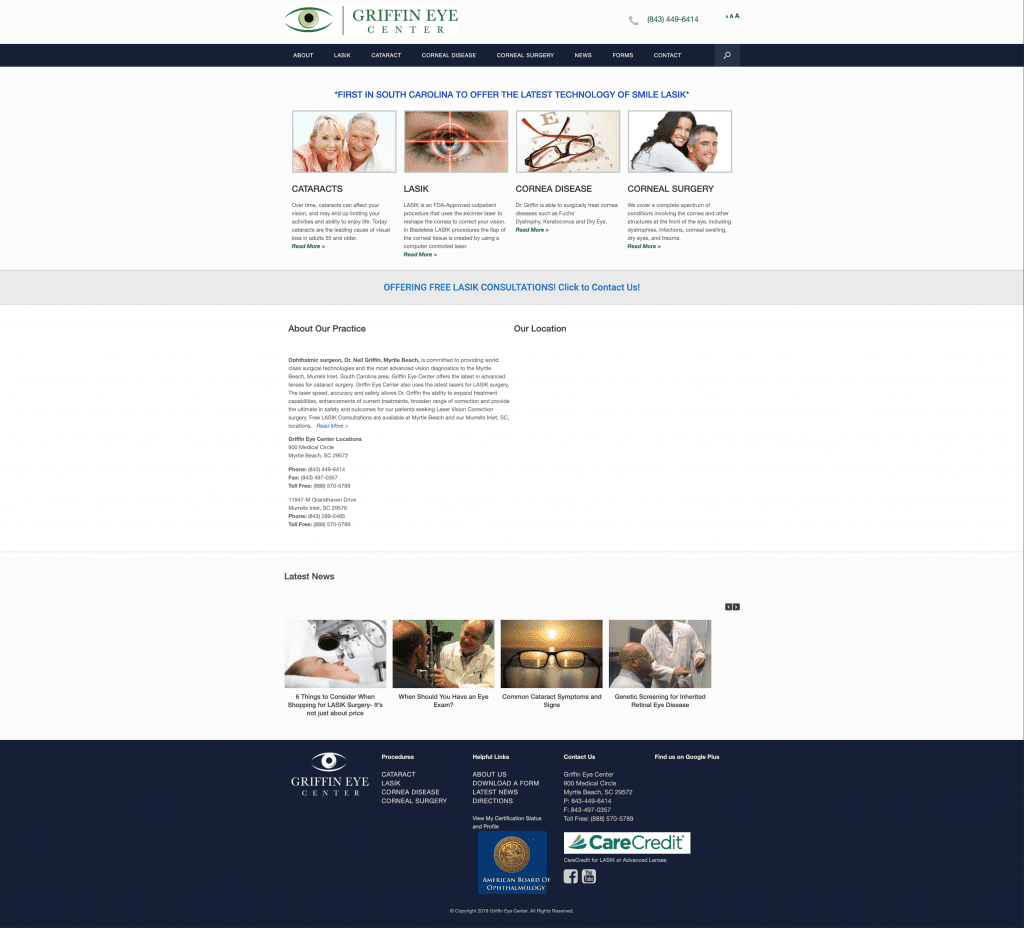 Their previous website was a marketing barrier for the clinic. With difficult navigation, limited functions, and dull images, the site certainly did not reflect the image of Griffin, nor was it able to perform well for them in the marketplace.
A patient journey-driven website with professional photography and videography. We improved the mobile experience built for more interactivity, higher engagement, leading to more conversions. The content strategy was created for a personalized experience with best SEO practices which in turn lowered the cost needed for paid search. Integrated data components update the website automatically so there is less data entry by staff which means more time with patients.
First Flight designed and built the initial site, complete with a user-friendly CMS for self-management by the client.
Griffin Eye Center: Videos
The videos we produced featuring in-depth patient experiences, around-the-office footage, interviews with the doctors and staff, and their latest technology are now powerful marketing tools for Griffin Eye to reach prospective patients and deliver their message.