DIAGNOSE.
RECOMMEND.
RE-BRAND.
Brand Revitalization
Website Design & Development
Videography/Photography
Logo Redesign
Sales Collateral
First Flight Agency developed a brand and multiple marketing solutions, including a website, for WEG Surgical Solutions. WEG is a small but powerful disruptor in the medical industry, and they needed an online presence that reflected their experience and showed off their medical device.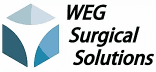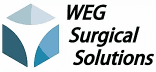 WEG Surgical Solutions is a forward-thinking group of innovators with a very specific technological edge to their products. Their existing I.D. didn't reflect the nature of what they design and produce. The hexagonal shape was a bit vague, considering that the surgical drapes they market are specific shapes designed to perform a certain way.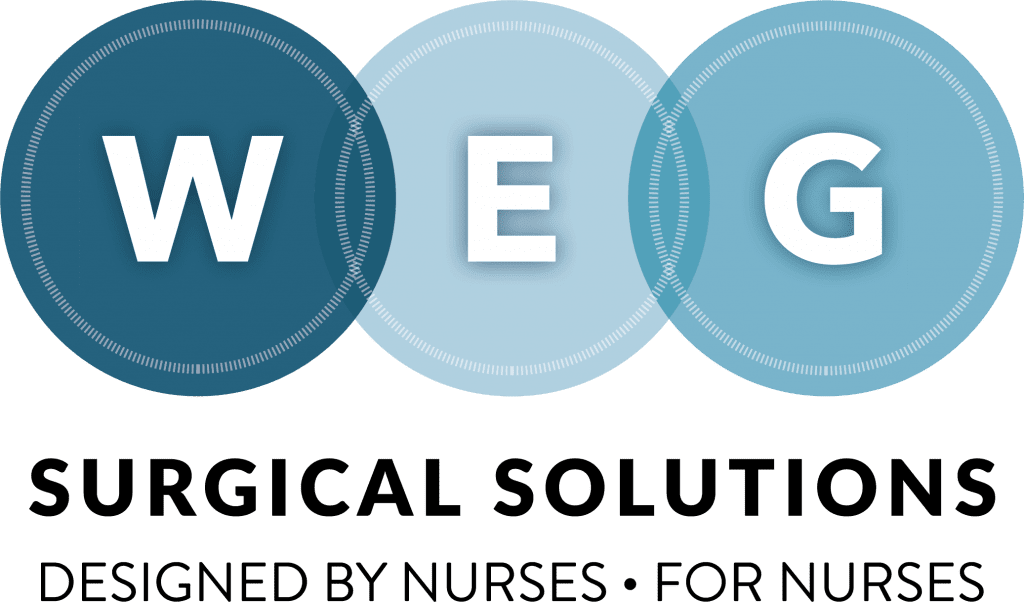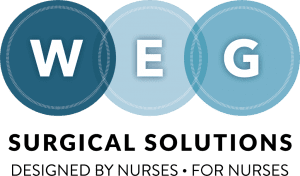 First and foremost, address the name. Separating the letters feels much more representative of three distinct names rather than a word. Next was to address the mark itself. WEG's bread and butter product is a round warming blanket with a proprietary design that sets them apart from their competitors—let's make use of that shape. With the addition of a new tagline, we also freshened up their typography, allowing the new brand I.D. to reflect this brand more accurately.
WEG Surgical Solutions: Video
WEG Surgical Solutions has a specific audience in the healthcare industry. We helped create an About Us video that honed in on their key message regarding their innovations developed for once historically limited areas of operating room machine design.
WEG also wanted to communicate how easy their products are to use to that same healthcare audience. No better way to accomplish this than with video. Our team composed three demonstration videos for WEG's Slush™, drapes, and warming solutions.
WEG Surgical Solutions: Sales Collateral
The WEG sales team needed some "leave-behind" collateral. This information packet was designed with the photography and "look and feel" used across the website for both brand and information consistency.
WEG Surgical Solutions: Conference
For several years, WEG Surgical Solutions has participated in the AORN Global Surgical Conference & Expo, and in 2021 we were tasked with WEG's conference booth design for the expo. However, the pandemic halted a physical conference at the last moment, and AORN would hold the conference and expo virtually. With WEG's conference preparations, a swift pivot had to be made. First Flight quickly adopted the booth design to a virtual layout accessible across multiple devices. To maintain engagement post-expo, we built a supporting email newsletter for WEG to follow up with attendees of the expo with product and company information. In preparation for the AORN conference, First Flight designed on-brand journal ads showcasing WEG Slush™ for the conference publications.